Jutta Rüdlin talks about meaningful and senseless COVID rescues, frantic attempts by the political establishment to ward off insolvencies, and the opportunities for a new start arising from insolvency proceedings
Melsungen/Hamburg, June 2, 2021: The paradox of the current situation is tangible: one and a half years of a global pandemic with an unprecedented full shutdown of the economy — and yet the number of insolvency proceedings in Germany has fallen to a record low. BRRS partner Jutta Rüdlin talks about the underlying factors in an interview with the magazine ZEIT für Unternehmer. The experienced insolvency administrator and spokeswoman of the Advisory Board of the Registered Association of Insolvency Administrators in Germany (VID) offers insights into the mechanisms of a political establishment that apparently does not trust the statutory reorganizing instruments it has itself created and now runs the risk of ultimately causing more harm than it prevents.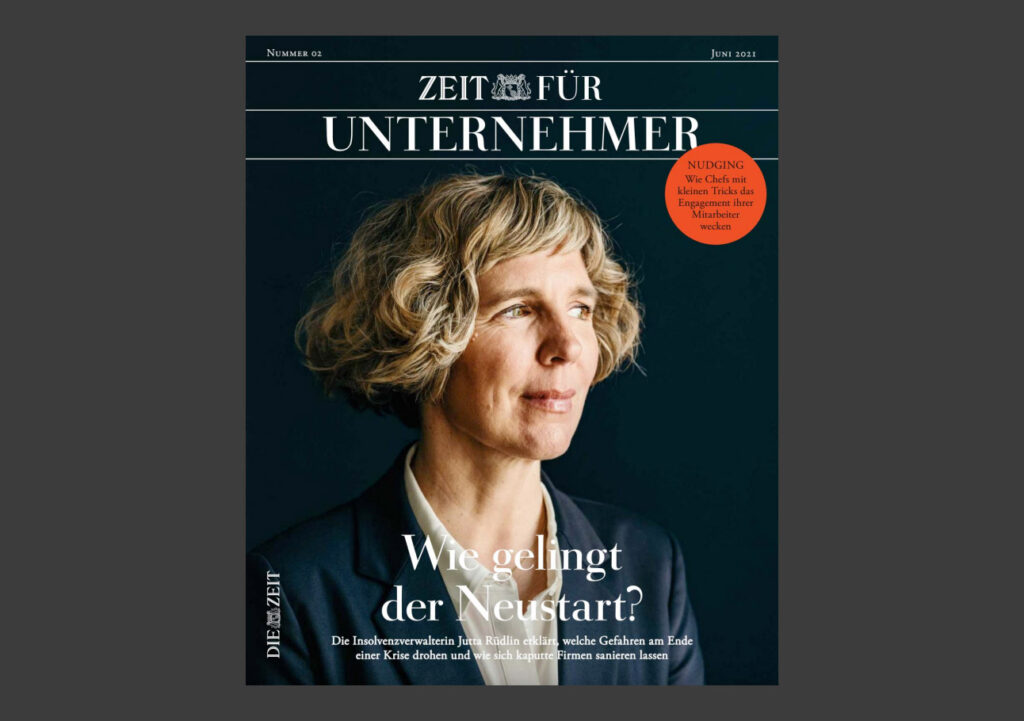 The interview with ZEIT business editor Jens Tönnesmann (photos: Felix Schmitt) is available in Issue 02/2021 (June 2021) of the magazine ZEIT für Unternehmer in print or by clicking here.